Catering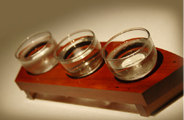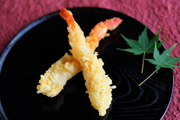 Please Contact Us for a free consultation on plans, options, and pricing.
Home Party
Event catering
Buffet-style Corporate catering
Meal delivery for family
Multi-course dinner
Sushi making Party
"Some friends of mine were leaving on an extended trip abroad and I wanted to have a special going-away meal with them. Ms. Miyazaki of Studio Nihon provided just that. Her multi-course Japanese meal was absolutely delicious and it was served with much grace and charm. I would highly recommend that others try Studio Nihon for a special in-home dining experience.

Bruce Bigenho, Santa Barbara, CA"
Special Events
Sushi-making party
Sake-tasting party
Travel planning to Japan
Gift Certificate available
Contact Us to find out how you can share a gift of hospitality and service with friends or family!