Catering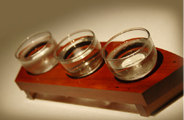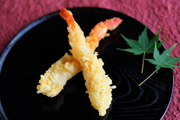 Please Contact Us for a free consultation on plans, options, and pricing.
Event catering
Buffet-style Corporate catering
Meal delivery for family
Fancy Multi-course dinner
Sushi & Gourmet Japanese Five Course Dinner at your home
from $35/person.
Sample Menu
Asparagus & Bacon Harumaki (Spring Rolls) with Sweet Chili Sauce
Yakitori (Japanese skewered chicken with leeks)
Season's vegetable, wakame seaweed, tofu Miso soup
Assorted Sushi : 10 pcs
STUDIO NIHON signature Roll (Roasted Vegetables): 3pcs
Shrimp Tempra Roll : 3pcs
Smoked Salmon and Cream Cheese Roll : 3pcs
Albacore Hand Roll : Giant 1 roll
STUDIO NIHON signature Green Tea Fruits parfait
"Some friends of mine were leaving on an extended trip abroad and I wanted to have a special going-away meal with them. Ms. Miyazaki of Studio Nihon provided just that. Her multi-course Japanese meal was absolutely delicious and it was served with much grace and charm. I would highly recommend that others try Studio Nihon for a special in-home dining experience.

Bruce Bigenho, Santa Barbara, CA"
Special Events
Sushi-making party
Sake-tasting party
Travel planning to Japan
Gift Certificate available
Contact Us to find out how you can share a gift of hospitality and service with friends or family!